OK, I'm very, very, very, very sorry that I have not updated since forever, but look here! A new comic! And it's got that ol' hunk'o'spunk Thornton (newly designed - didn't like the old one).
I am so sad that there are hardly any active cartoon communities anymore. Pray tell me if there are!
Read from left to right, top to bottom. ;D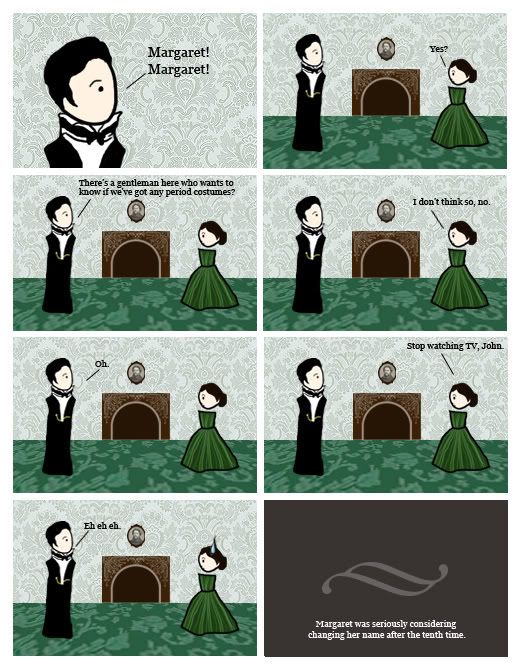 NB: Watching Little Britain Abroad on telly the other day got me all nostalgic for
"Margaret! Margaret!"
Also, FYI, the portrait featured is of Ford Maddox Brown, one of my favourite English painters at the time of the Industrial Revolution.
Credits:
-
The Inspiration Gallery
-
Victorian Station