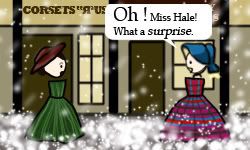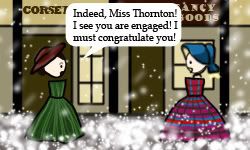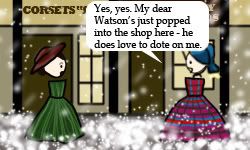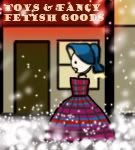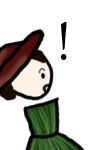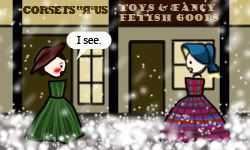 ***

Margaret, ever the discreet lady, decided not to question Mr Watson and his bride-to-be's "interests" and hurried along to visit the Higginses.

Ye-es, sexual references implied. This is possibly the most raunchy this community will get. Maybe. Most likely.
FYI: I based Margaret's dress on the gorgeous one worn in the BBC drama in the final proposal scene, while Fanny's is based on the dress worn during her visit with Mrs Thornton to the Hales, also in the drama.
I'm still developing a drawing style, so I may swap and change between vectors and softer illustration... you don't mind, do you? ^^